Aquatain Blocks
Ready to use
REGISTRATION
It is not a biocide for the purposes of article 3, paragraph 1, letter a), of EU regulation no. 528/2012. [IMPLEMENTING COMMISSION DECISION (EU) 2015/655 of 23 April /2015].
COMPOSITION
| | |
| --- | --- |
| Polidimetilsiloxano (PDMS silicon) | 89% |
| Inert Ingredients | 11% |
CHARACTERISTIC
AQUATAIN Blocks doesnt contain any toxix chemicals in works by reducing the surfice tension of the water, which prevents young mosquitoes from attaching at the surface to breathe. Each piece in effective against mosquito breeding for at least 3 months!
DOSAGE
Ready to use
• Container of small water (saucers, vases, etc.): Apply n° 1 piece.
• Containers of medium size water (domestic manholes in courtyard areas, gutters, etc.): Applying n° 2 pieces, in accordance with the load of organic matter present.
In general apply n° 1 piece = 1 ml. of Aquatain AMF) for each m2 of stagnant water surface.
Insert again the capsules every 4 weeks or after any rainfall. Residuality: at least 30 days.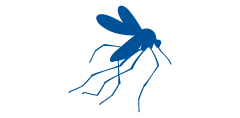 mosquito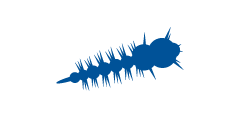 larvae mosquito
Items available
| Cod. art | Packaging |
| --- | --- |
| 1-274-1001-1 | Box of 8 blocks in a box of 100 blisters |