Manzic MZ
Plant defense enhancer
REGISTRATION
Mipaaft Fertilizer Register for Organic Agriculture n ° 0017370/16 - CAAE Certification
COMPOSITION for 100 g
100 grams of product contain:
Zinc (Zn) EDTA
1%
Manganese (Mn) EDTA
3%
Molybdenum (Mo)
0,01%
FORMULATION: Liquid
CHARACTERISTIC
Liquid nutritional formulation capable of amplifying the response of the metabolic systems of the surface layers of leaves and fruits, it maintains the optimal level of the natural physiological processes of the plant in the periods of presence of various fungal diseases.
DOSAGE
For fruit vegetables, apple, pear, kiwi 250-350 ml / hl (min.2.5 L / Ha). For leafy, bulb, flower, bud, seed, stem, strawberry vegetables 200-300 ml / hl (min.2.0 L / ha). For citrus fruits, vines and table grapes 250-350 ml / hl (min.2.5 L / ha).
Arboriculture, ornamental plants, lawns in urban areas and sensitive areas: 200-300 ml / hl (min. 2.0 L / ha), during the 8.5).
It is recommended not to mix with oils, calcium-based products, ionic wetting agents and Bordeaux mixture.
To be applied at the time of the presence of: Peronospora spp., Bremia spp., Pseudoperonospora spp., Alternaria spp., Anthracnose, Brusone, Cercospora spp., Cladosporiosis, Corineo, Escoriosis, Black rot, Rust, Septoria spp., Punc.
FIELDS OF USE
Foliar application, Agriculture, extra-agricultural areas.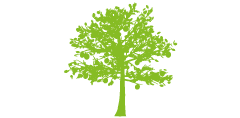 non-agricultural areas
Items available
| Cod. art | Packaging |
| --- | --- |
| 39-1-107 | 1 l bottle in box of 20 pcs. |